Fort Wayne's Best Irish Bars & Restaurants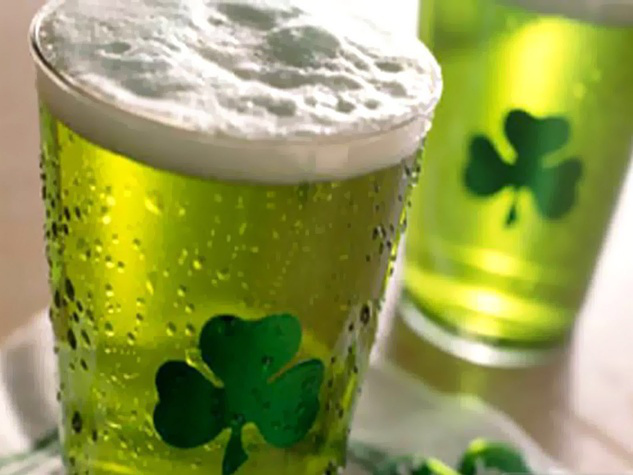 St. Patrick's Day is an annual event that celebrates the heritage and culture of the Irish. This is one day of the year that I really enjoy celebrating. I love to crowd into pubs across our great city, where they are downing pints of green beer from as early as 9 or 10 am. Seeing the crowds dressed up in don ginger wigs, green jackets and shamrock-adorned top hats and putting on a fake Irish accent and wishing them: "Top of the mornin' to ya." This year I look forward to celebrating in my great city with my wife and kids and starting the morning off with a run in downtown Fort Wayne "Get Green Fest 2018 Fort Wayne Firefighters 5-Kilt Run-Walk" getgreenfest.org. With St. Paddy's Day coming up this week, I thought I would share with you my top favorite pubs and restaurants to visit for this beloved holiday. Slainte!
Jk O'Donnell's | Wayne Street
As their Facebook suggests this place offers "A wee bit of Ireland, downtown" Fort Wayne. So, as you can imagine, their fare is as traditional as it gets. Irish stew, corn beef and cabbage, bangers and mash and Lamb meatloaf are all on the menu. Their superb location on Wayne Street makes JK O'Donnell's the perfect place for downtown dwellers to spend St. Paddy's Day. Alongside having traditional Irish musicians setting the ambiance, they'll also be packed to the brim with Hoosiers donned in green. To prove JK's is the real deal, Yelp recently named them the Best Irish Pub in Fort Wayne.
O'Reilly's Irish Pub | W. Jefferson Blvd.
Fort Wayne's best place for a pint of Guinness! That's what O'Reilly's brings to downtown. You'll even find the traditional Guinness beef stew. In sticking with the Irish drinking culture, O'Reilly's offers an extensive whiskey and bourbon selection. Located mere steps from the Tincap's Stadium this downtown Irish bar has become a great spot for a shot of Jameson and a pint of Guinness to celebrate a Tincap's win. Not to mention the place in downtown proper for St. Paddy's Day festivities. O'Reilly's promises an expertly poured Guinness, football games (the Irish kind) on all TVs and some Irish Pub Chips to top it all off.
O'Sullivan's Italian Irish Pub| Main Street
This Main Street favorite and long standing collegial hangout not only boasts great pizza and a proper pint but weekly live music as well. Come March 17, they'll be hosting an annual St. Patrick's Day! Visit this old school pub early to celebrate your love for green beer and whiskey or you will not find a seat in the house!
Deer Track Irish Pub| Leesburg Road
Deer Track is as authentic as it is charming. Known for their Craft beer they have 100 craft beer bottles and 12 craft beers on tap at all times! Looking for a way to celebrate St. Paddy 's? Come March 17, there's no better place to be then at Deer Track as they play a tribute for St. Paddy's to the U'2 band. It will be a "Beautiful Day"! Voted as the best bar in Fort Wayne by Fort Wayne monthly magazine. Irish
The Green Frog Inn | Spring Street
You will love this quaint neighborhood tavern nestled in the heart of the German Catholic community of Fort Wayne. Excellent food and service. Come March 17, there's no better place to feast Irish. Make sure to try out their wings! You will not be disappointed!