Be an F.C. Tucker/Malcolm & Schlueter Agent
Are you a highly motivated, entrepreneur-minded real estate professional? Are you ready to be truly rewarded for your value?

Whether you're a recent graduate or a seasoned worker looking for a flexible and rewarding career change, becoming a Realtor® may be the right choice. By joining F.C. Tucker/Malcolm & Schlueter Realtors® you can stake your ground as a professional in one of our 3 offices — but you'll never feel like a number. In addition to mentoring and great training, you'll be set up with personalized resources and industry-leading tools and apps so you can succeed starting on day one.
Our ideal candidates understand that this isn't a 9-to-5 job. Even off the clock, our Agents are always mindful that every person they meet is a potential referral. In fact, identifying true prospects is the most vital aspect of your success and often poses the greatest challenge — but it also can result in your biggest rewards.
F.C. Tucker/Malcolm & Schlueter Realtors® are called upon to provide knowledge and expertise, but a great agent goes so much further. To excel at our level, an agent must have the ability to cultivate a community and continually expand it through the outstanding service provided to every buyer and seller. It all comes down to aligning with your clients' values, seeing their vision, and skillfully delivering on their dreams.
Tucker Careers - TuckerCareers.com In order to sell real estate successfully, our real estate associates are provided with the most comprehensive training, management, administrative and marketing support team available in Indiana. No other company in Central Indiana provides our level of service to our real estate associates.
At

TuckerCareer.com
, we have free tools just for you to help you decide whether or not a career in real estate is right for you. If you would like to learn more about a career with F.C. Tucker, take our free real estate assessments, order our free book, or just reach out to us for more information.
Skills Assessment - With this world-class assessment tool, find out how you would perform as a real estate agent as well as determining your personality type and how you can use it to become more successful in your real estate career.
Let's Talk!
Does all of this ring true for you? Then give us a call today at (260) 489-0013 or complete the form below. We're on a mission to change the business of real estate. If you're up to the challenge, we'd love to welcome you aboard.
When you become a member of the "Tucker Team" you'll quickly discover that we provide you with the greatest potential for YOUR success! When you're ready to talk about a career in Real Estate, talk to Angie Smiley/Director of Career Development or email her at careerinfo@talktotucker.com.
Online 90-Hour Pre-License Broker Course: Tuition $599 (plus shipping and handling). http://tuckerschool.com/online-courses On Demand -
Talk to Angie Smiley-Director of Career Development
Angie Smiley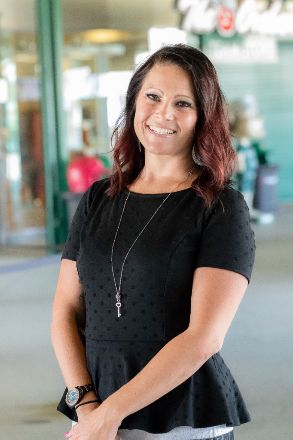 Phone:(260) 403-6381
Email:careerinfo@talktotucker.com
Your Journey Begins Here